The B2B online marketplace is getting increasingly competitive; but competition is good because it pushes you to get better by trying new things, thinking up new strategies, and taking risks. Sometimes you may even come up with something that becomes a big trend. Competition forces you to sit up and take notice.
Here are 5 reasons why B2B mobile commerce is going the B2C way:
1- The rise of the mobile

It's the age of mobile, and it's gradually becoming the age of a mobile-first strategy in both B2B and B2C marketplaces. With the rise in mobile usage, B2C companies have already been leveraging mobile and rising in the m-commerce realm; lately, B2B companies have also started being inspired by the strong numbers B2C companies are achieving.
Mobile commerce has obviously existed in the B2C realm for much longer than it has in B2B. For mobile solutions, B2B suppliers have so far been using legacy solutions only, such as a barcode scanner, or other expensive proprietary hardware.
But in the last few years, B2B buyers have also started offering their clients a way to place orders on a mobile device, although it is relatively new for them. The suppliers going in this direction are able to seize enormous opportunities because B2B buyers are enjoying the ease and speed of order, which they experience as B2C buyers.
B2B buyers are no different than B2C buyers. Business buyers possess an on-the-go nature and this makes it necessary for them to have access to a robust app experience on their mobile devices, in addition to desktops.
Below are some statistics that show why B2B businesses are following the B2C m-commerce trends:
80% of B2B buyers are using mobile at work.
60% of B2B buyers report that mobile played a significant role in a recent purchase.
70% of B2B buyers increased mobile usage significantly over the past two to three years.
60% of B2B buyers expect to continue to increase their mobile usage.
50% of B2B queries today are made on smartphones. The figures are expected to grow to 70% by 2020.
2- B2C has changed the B2B buyer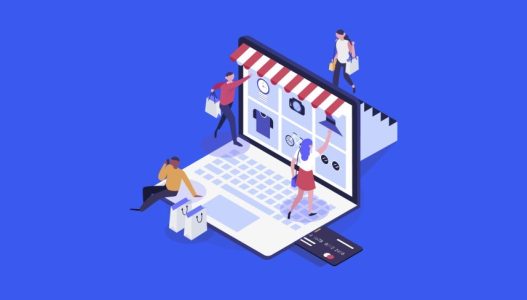 The typical B2B buyer is changing; With this change in buyer behavior, businesses are also changing their sales process.
B2B buyers also expect multi-channel ordering experiences so that they can purchase from websites and mobile apps.
A millennial B2B buyer prefers the same seamless, personalized mobile experience that they have on B2C platforms as consumers.
B2C best practices that are being adopted by B2B:
High-quality product images and videos
Robust onsite search with visual merchandising
Social proof in the form of reviews and ratings
Flexible shipping options and order updates
Personalization based on past purchases
Meant-for-mobile storefronts
Online catalogs for easy browsing
Real-time product and stock availability
Customer service via chat and phone support
Mobile can fast-track time to purchase by 20% through facilitating efficiencies in decision-making and enhanced team collaboration, particularly with more complex purchases.
Millennials spend more than six hours a day on their phones, twice the time spent by people over 45 years old.
With the right platform, B2B companies can completely transform the way they do business and drive more long-term sales.
3- B2B buyers open to new opportunities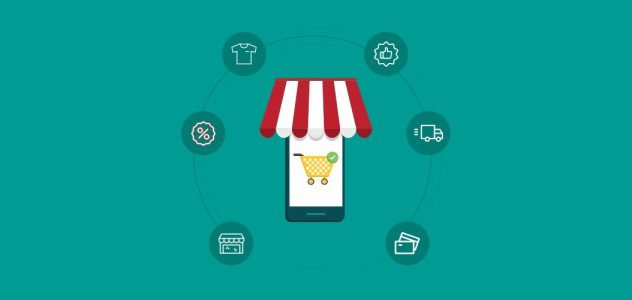 B2B merchants are adjusting their business models to accommodate m-commerce/e-commerce because it's the need of the hour.
It cannot be mentioned enough that B2B buyers are the same people who make purchases as consumers. It's a simple truth that cannot be overlooked anymore.
As people have increasingly started shopping online, they have become accustomed to a certain level of the online experience. Those expectations are still there when they put on their "B2B buyer's hat.
The stats below show that B2B merchants are incorporating online selling into their business:
78% of survey respondents that sell online have done so for at least two years.
41% of B2B retailers expect B2B online sales to grow more than 25% in 2018.
Payment options are a vital part of the B2B e-commerce sales process.
The rise of mobile apps and marketplaces like Amazon clearly shows that B2B retailers are quickly moving from early experimentation with m-commerce/e-commerce channels to full-fledged omnichannel sales approaches.
In short, B2B retailers are no longer novices in the online selling process.
4- An improved B2B CX leads to new customer acquisitions


B2C companies are using a variety of acquisition channels; therefore, B2B merchants are doing the same. The good thing for B2B is that everything has been tried and tested by B2C companies and all they have to do is pick the things from B2C that will fit into their B2B business.
A few of the businesses that had websites were more of portals and they only served as online catalogs. The idea was not to replace customer service reps with online technology. Only the existing customers were served, which means, no online strategy for new customer acquisition.
Social media also plays an important role in bringing in new customers, which again highlights the shift in B2B buyers' behavior as it moves toward a more B2C-behavior path.
5- The success of other B2B online sellers
Grainger is a Fortune 500 industrial supply company and it perfectly exemplifies the emerging overlap of B2C and B2B. Once logged into their account, buyers are navigated to a homepage that mirrors any popular B2C site. Similarly, their product pages also bear all the major B2C hallmarks.
There are many B2B merchants who are leading the way for others, who are still new to this mirroring of B2C UX, or who are in the e-commerce development stage. But it is evident from all the above points that B2B is benefiting a lot by becoming more like B2C.
Source: BCG, 2017